"Build it and they will come" only works in movies and doesn't translate well to the world of web design. Making a great looking website is only half of the story if your goal is to attract leads and drive traffic. 
Search engine optimization (or SEO) is a key component of increasing your visibility and  turning your website into a lead generation magnet. 
In this article, we discuss good web design practices for SEO and give you some tips on how to implement them.
Let's jump in…
Components of good web design practices for SEO
Creating great looking websites that bring traffic and leads, consists of implementing key web design and SEO best practices. 
These fall into several categories:
On-page SEO improvements

Creating great and unique content

Making sure a website is mobile friendly

Adding high quality multimedia

Improving the website speed

Adding structured data and rich snippets

Making sure the website is secure

Testing and analyzing the SEO results
Focusing on these best practices and improvements can help separate you from the competition, and make your website more appealing to search engines like Google. 
In the next few sections we will provide several tips on how you can improve your website by implementing these best practices.
On-page SEO
On-page SEO refers to actions taken directly within a website to enhance its position in search rankings. This includes optimizing content, meta tags, URLs, internal links, and the overall structure and code of a page to make it more search engine-friendly and relevant to targeted keywords. 
This is different from off-page SEO, which focuses on external signals like backlinks. On-page SEO is entirely within the website owner's control and a little bit easier to implement with some elbow grease. 
On-page SEO and good web design practices go hand in hand. Implementing good HTML semantics (like having a good heading structure and using appropriate HTML tags) goes a long way. 
To ensure that you are following good web design practices for SEO, make sure that your website / web page has the following:
Only 1 H1 heading that targets the main search word you are targeting for that page

Short and descriptive URL structure (if it's a subpage) that targets your search keyword

The web page should answer the search query you are targeting in the content

Descriptive meta description to increase the click-through-rate

Internal links to other important content on your website
Sign up for a free trial for KatLinks and do an audit of your website, to see what your SEO score is. You can follow the improvement suggestions to improve your website and SEO results. 
On-page SEO is a complex topic and there are a lot of considerations which we will cover in the next sections, such as having great content, adding multimedia, and website speed.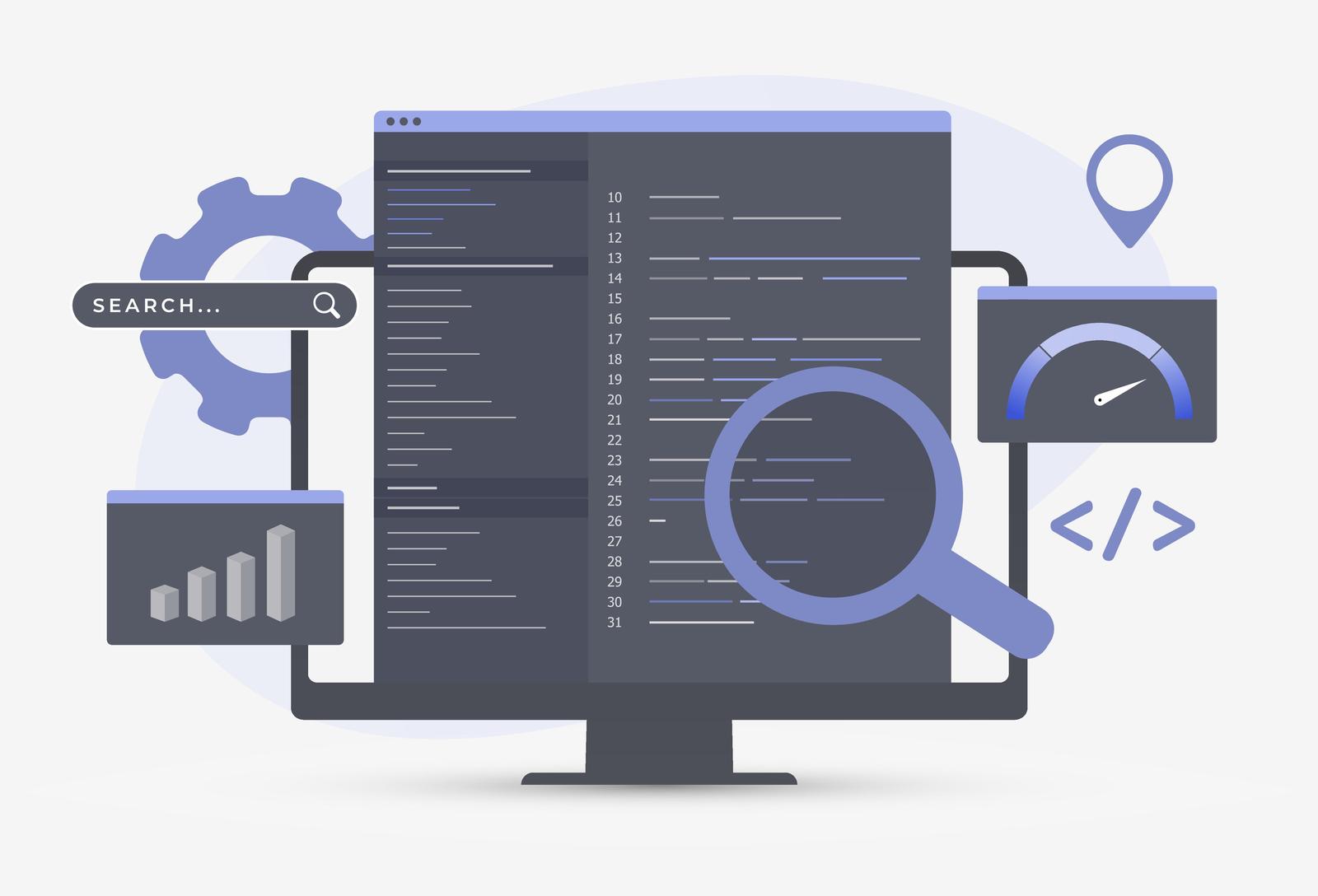 Great Content
Having great content is one of the most important aspects of building a great website which drives SEO traffic. It's often mentioned in SEO circles but it's also hard to define because "great content" is somewhat subjective. 
In order to produce great content, web owners should focus on relevance, offering value, originality, and answering the user's query. 
The most important aspect of creating great content is answering the user's search query. Focus on being clear, actionable, and easy to understand. If you need ideas, take a look at how other websites answer the same question (if it's not unique). 
Relevance is very similar to answering the user's query but it goes a bit deeper than that. It should also address their needs and style in order to resonate better with the reader.
Offering value can come in many forms but is usually related to "answering the query". A blog can offer value in terms of information, entertainment, or solutions to problems. We usually start by creating content that answers questions we typically get from clients.
Your content should also be original. While it's OK to write about topics that have been covered before, never copy and paste from competitors or other sources. Focus on original insights or discoveries that resonate with your visitors. 
If you're struggling with getting content ideas, take a look at what your competitors are doing, or answer the common questions you get from your clients in a longer blog post format. You can also use SEO tools like Google Keyword Manager or others to come up with relevant ideas. Just make sure that your content and blog are relevant to your services and business niche. If you are in the business of selling custom sweaters, your blog shouldn't be talking about new car brands for example. 
Mobile Friendly Design
Mobile friendly, or responsive design, is very important in the context of modern web design and SEO. Google bots primarily assess website health using mobile crawlers. Mobile browsing typically accounts for over 50% of website visits. Ignoring half of your potential user base would be silly, this is why responsive design is so important.
In order to achieve mobile-friendly design in web development, making sure that the design and grids are fluid is key. There are several development frameworks, like WordPress and Bootstrap that can help with this because they are mobile friendly by design. Responsive web development should also use flexible images and be focused on speed because mobile devices are typically slower than desktop devices. 
Responsive websites get much better SEO results because they improve the user's experience if they are using mobile devices, have a higher site speed, and are favored by Google because Google primarily uses the mobile version of the website for their assessments.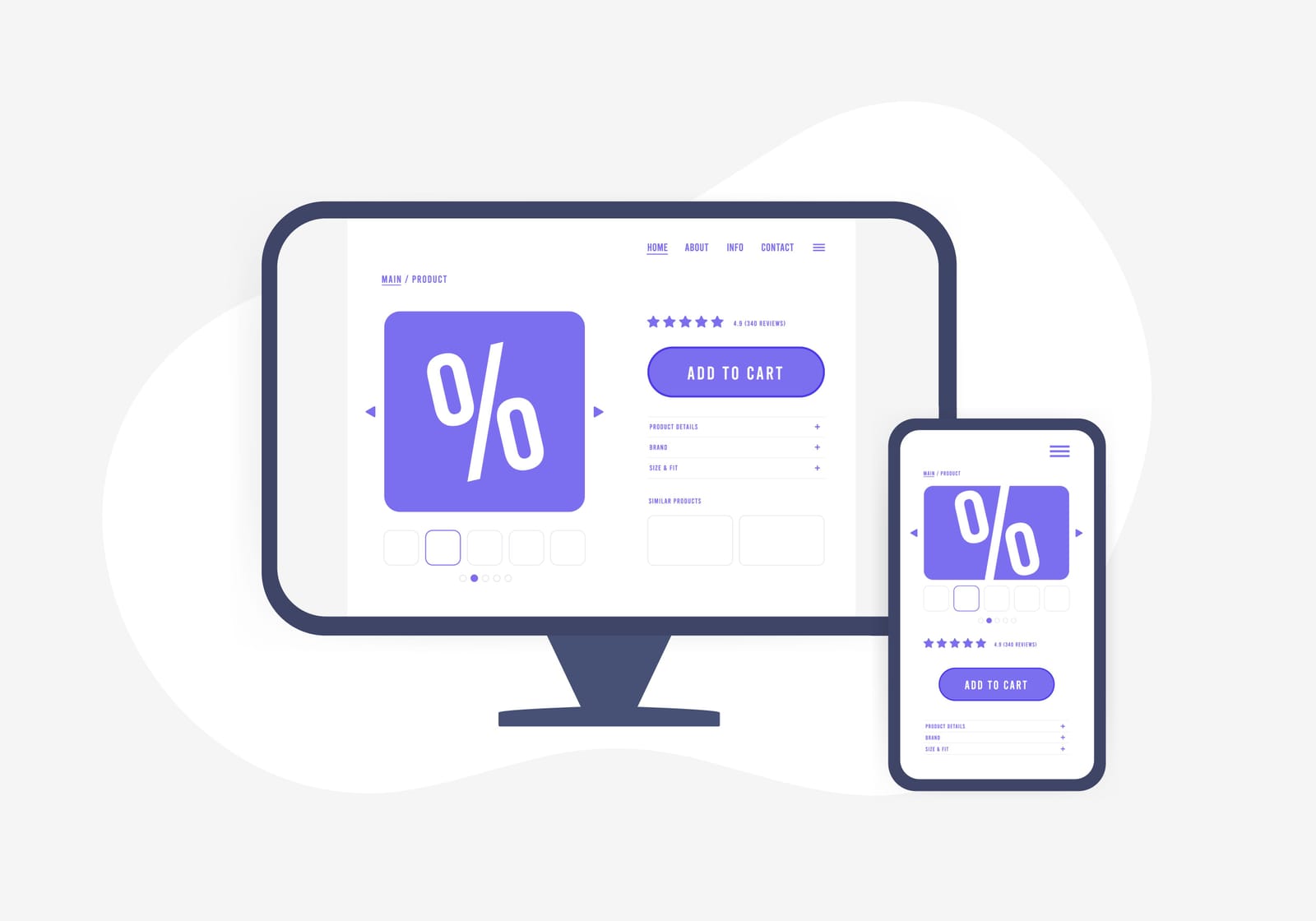 High Quality Multimedia
Using high-quality and unique media can set your website apart from competitors. In fact, most content that is ranking currently for competitive keywords usually includes high quality content, unique images, and unique videos. 
High quality media not only helps with user engagement and satisfaction, it can also help with SEO. 
Since it increases engagement, this can in turn improve SEO rankings. It can also help you land results in image search if your multimedia content is unique and tuned for SEO if it uses schemas and descriptive ALT tags. 
Website Speed
There has been a lot of debate whether or not site speed directly impacts SEO. Google has confirmed that site speed is a ranking factor, although maybe not a very important one. However, from a user perspective, a fast and efficient website is much more enjoyable to use and will lead to better results and engagement. 
Website speed improvements are a complex and detailed topic, but generally speaking, you should focus on the following:
Use a good quality hosting provider

Avoid using large and inefficient images that aren't tuned for web

Avoid using complex animations that don't add value to the end user

Use caching and content delivery networks 
If you want to learn more about this topic, check out these tips to improve your website speed.
Structured Data
Structured data (or JSON-LD schemas) can be used to better describe the meaning of a page or website to search engines. It helps search engines understand the content of the page by being more descriptive about what the data on the website or a webpage means. 
The best example of structured data are FAQ sections on websites that help blog authors land "question and answer" rich snippets on Google. In order to get an FAQ rich snippet, you must have a JSON-LD structured data description of the questions and answers.
They can also be used to describe videos, recipes, movies, and other similar content. If you are interested in learning more about rich snippets and schemas, check out schema.org which has a detailed description of many schemas you can implement for your website.
Schemas can describe web pages and websites better and help improve SEO. They can also help enhance the user experience and help you implement more interactive features which improves your overall website. 
Secure Website
Implementing website security can help your users feel better about visiting and spending money on your website and can also protect you from hacks and malware. Websites, if left unprotected, can become vulnerable to cyber threats, making them an attractive target for malicious actors and hackers.
Implementing an SSL (Secure Socket Layer) is essential. This protocol establishes encrypted links between a web server and a browser, ensuring the confidentiality of all data passed between them. Not only does SSL provide a layer of trust for your website's visitors, but it is also favored by search engines, enhancing your site's SEO. In the context of web development and SEO an SSL is a must have.
If you're looking for tips on how to improve your WordPress website security, check out this article from Clio Websites. 
Test and Analyze
"You can't improve what you can't measure" – Peter Drucker
Every website can be further improved and enhanced for better SEO results and web development practices. 
It's a great idea to use a tool such as KatLinks to test and audit a website every month in order to find improvement opportunities and fix any issues that come up. Some of our favorite tools for testing website best practices, and speed and performance include Google's Pagespeed Insights, and WebPageTest which can be used in addition to Katlinks. 
These tools can help you identify any issues and help ensure that you are following the tips outlined in this article. We typically recommend that website owners perform these audits frequently to test and analyze their results. The more you follow good web design practices, the better your SEO results will be. 
Quick Recap
We hope that you enjoyed reading about these web design improvement tips.  
Building websites that keep bringing in new visitors and leads is a lot harder than just building sleek and modern websites that look good. By implementing these tips, you can achieve both great SEO results and a modern web experience for your users.
Applying these best practices will improve your website's SEO results, lead to higher user satisfaction, and keep your users coming back. Just remember, a website is never done and can always be improved!