One of the most important aspects of keyword research is choosing keywords. The right keywords will attract the right people and get them to click on your content in search engines, and that's where high intent keywords come in!
What is a high intent keyword?
A high intent keyword is a search phrase that is used when a person is are ready to buy or take an action. In other words, when they have the intention of doing something. These keywords tend to produce the highest conversions because they show that the person is not just browsing but is actually looking for what they want.
Why are they important?
High intent keywords are keywords that are most likely to lead to conversion. They identify what someone is looking for and tell them what they'll get when they convert. The best high intent keywords are short, sweet, and easy to understand.
How to identify them?
Most high intent keywords include some specific words that hint about the intention of the person who is searching. These are the most common ones:
best
review
coupon
promo
offer
alternative
cheap
affordable
free
buy
compare
vs
offer
discount
purchase
what
why
when
which
who
where
how
get
sale
How to find high intent keywords in KatLinks
Once you run keyword research, you will see a toggle to show high intent keywords.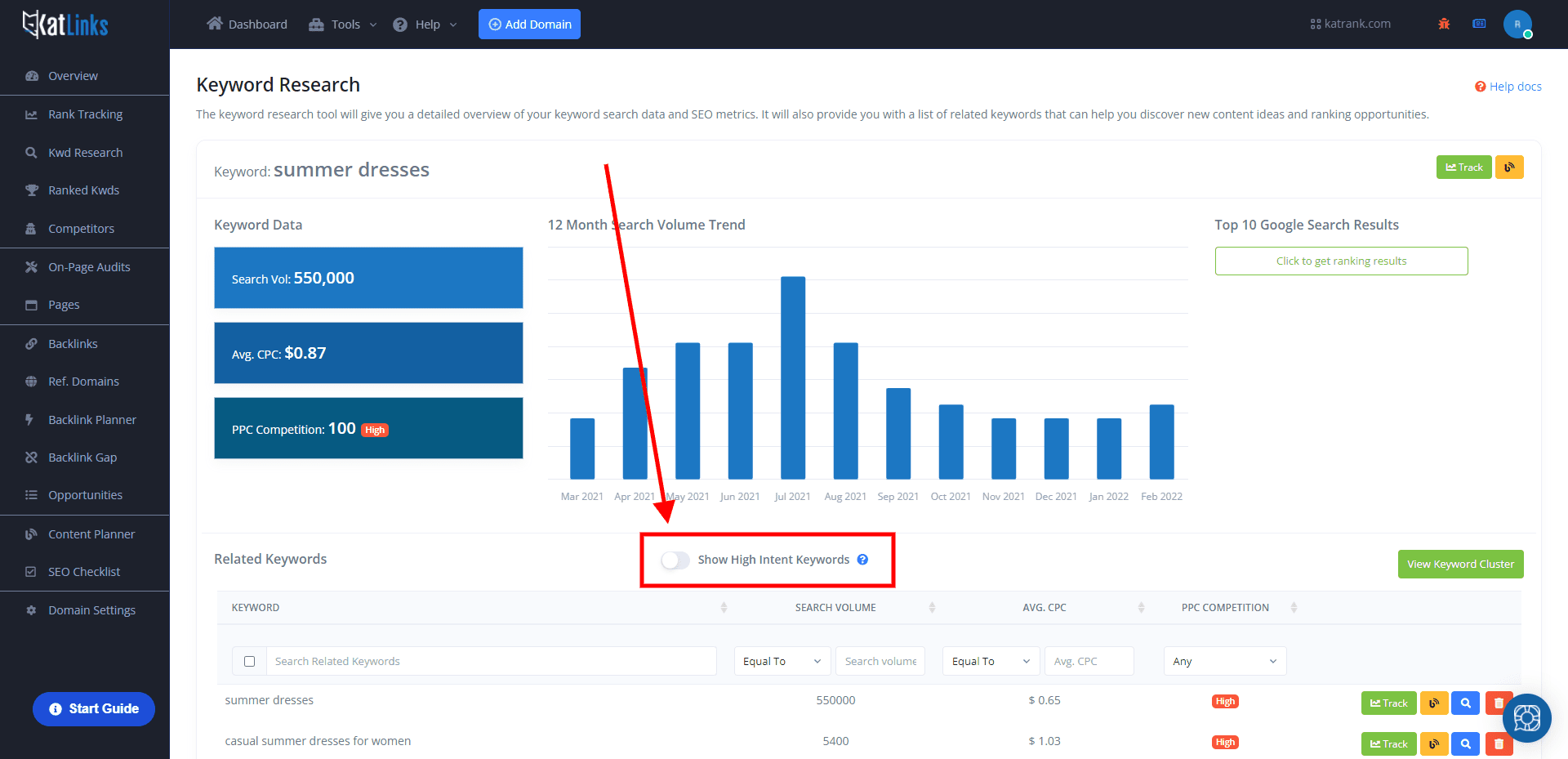 When you toggle that option, the list of the related keywords will change to only show high intent keywords: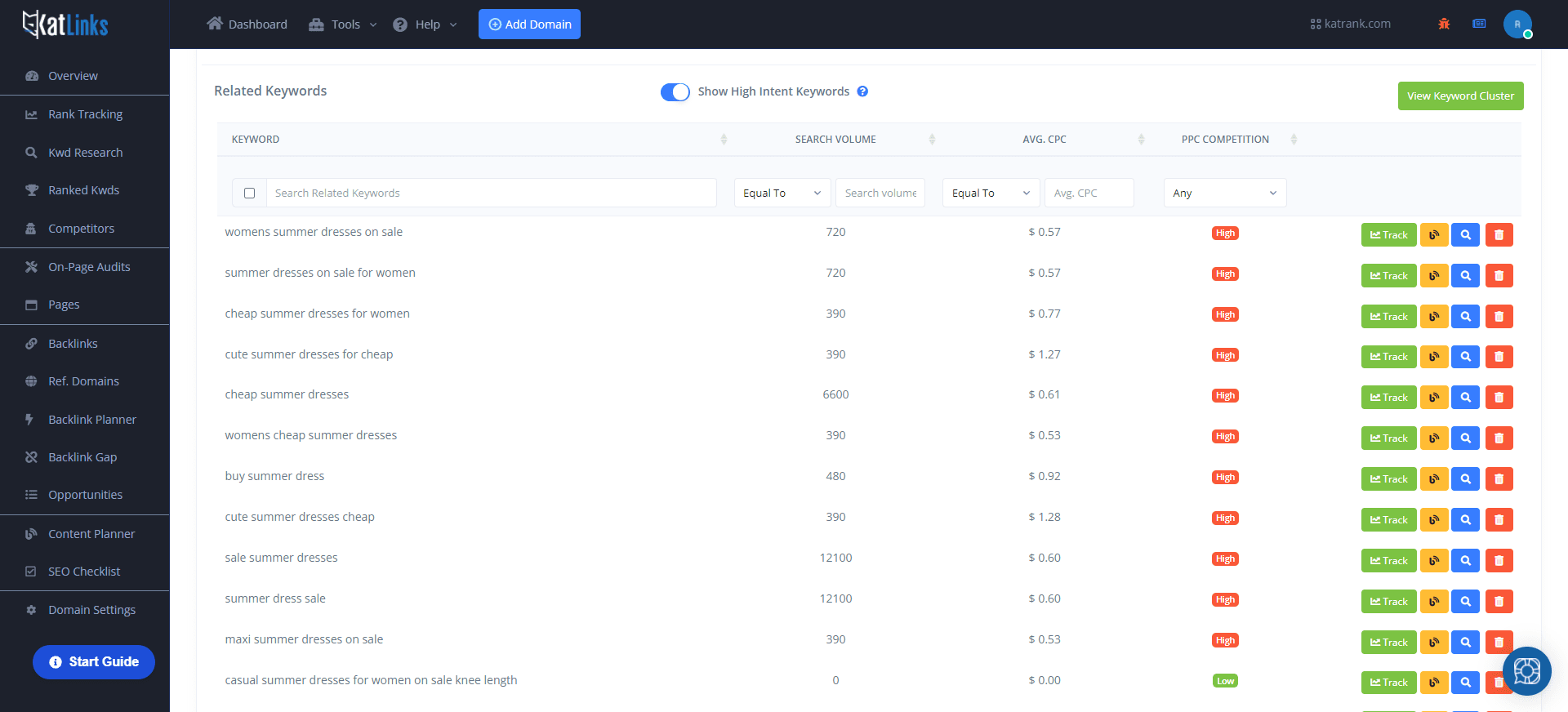 You can now use the filtering options at the top of the table to find your perfect keywords based on specific words, search volume, avg. CPC and competition.